ABOUT
Beesure Home Inspections
Beesure Home Inspections is owned by inspector Edward Sanbower, who is joined in business by his son, Ed Jr. These two diligent home inspectors work together as a team on each inspection, combining their investigative skills and brainpower to provide a word-class service that will play a vital role in your successful home-buying experience. This is hands-down one of the biggest investments a family can make, and you must tread carefully to ensure that you're making the best decision. With the knowledge that Beesure Home Inspections provides, you'll stand to save money, time, and stress—while also keeping yourself safe by securing a home that you know is built soundly.

CONVENIENT BOOKINGS
To make our home inspections more convenient for you, we offer evening and weekend appointments on top of our normal operating hours.
ATTEND YOUR INSPECTION
You'll be encouraged to attend your home inspection so that we can take turns walking you through our findings, clearing up any possible confusion so that you can invest confidently.
YOUR QUESTIONS ANSWERED
Every question deserves an answer when it involves a purchase of this magnitude, and we'll do our best to give you every answer you need—even if you have questions long after an inspection is over, we can always be reached over the phone.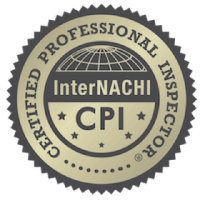 InterNACHI Certified Inspector
Edward Sanbower
Edward Sanbower has an extensive background in construction, and he's at one time or another assumed most roles in the home-building process. One of Edward's main specialities is masonry, and he owned his own masonry business for 26 years. Transitioning to home inspection was a natural progression, and over the past 20 years, Edward has inspected over 6,000 homes—and he's given it his all every single time! Edward's knowledge is a resource from which every home-buyer can benefit, and he looks forward to helping you lock up a real estate transaction with terms that are entirely agreeable for your family's needs.
When he's not inspecting homes, Edward enjoys cooking and getting projects done around his home. Most of all, Edward loves to spend quality time with his wife, children, and grandchildren—attending his grandchildren's sports games and taking them on outdoors adventures whenever possible.
Ed Sanbower Jr.
Ed Sanbower Jr. strives to facilitate safer real estate investments by taking the time to make sure that his clients are fully aware of potential faults in a home's construction, helping them prepare for additional protective measures they may need to take prior to final closing. Like his father, Ed has a strong background in the building trades, working in the industry for over 20 years—and the knowledge that he brings to Beesure Home Inspections is indispensable. Ed has been with the company since 2017, and he enjoys every second he spends helping families invest in homes they'll love.
Outside of being a home inspector, Ed enjoys going boating and fishing—and he loves cheering on his son Ethan whenever he plays football or baseball.

Maryland's Trusted Home Inspection Leaders
We offer honest, hard-working home inspections in Frederick, Montgomery, Howard, Carroll, Baltimore, and Washington counties. We're also able to serve Adams and Franklin County in Pennsylvania.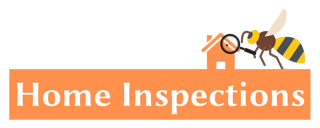 At Beesure Home Inspections, we'll help you become more certain about the prospects of a successful real estate investment by providing a comprehensive home inspection that will make  you substantially more knowledgeable about the property's overall condition. Contact us today to request an inspection.
Discounts are available for active military, veterans, police officers, and repeat clients. Weekend and evening appointments are available by request.

CONTACT US
CALL
TEXT
EMAIL